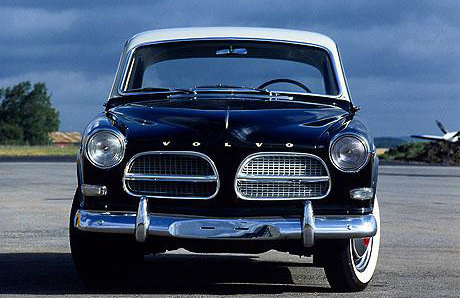 Welcome to Volvo Amazon Pictures and Global Register – an independent website with photos, global Amazon register, handbooks, manuals and other documentation related to Volvo Amazon. If you have an interest in the Amazon you have come to the right place! Please send us an e-mail if you want to add pictures to the gallery and database or if you have documents that you want to share with the rest of us. There is no fee or club affiliation required to register a car. We welcome Volvo Amazons in any shape and condition!
Karl Eric Målberg and Fredrik Lofter
We run and maintain this website in our spare time and solely based on our genuine interest of the Volvo Amazon. If you appreciate our work, please consider a donation below. Thank you!


Volvo Amazon in the world
Unless where otherwise stated, or in addition thereto, sources to the information presented on this site include Volvo's vehicle register and delivery books for the Amazon series, Volvo Historical Archive, Ratten magazine, and Volvo's spare parts catalogues, sales brochures, accessories catalogues, service manuals and workshop bulletins.
DISCLAIMER: Volvo Amazon Pictures and Global Register is not affiliated with AB Volvo, AB Volvo Personvagnar or any other company or organization, including Volvo owner's clubs. It is an independently owned, operated and funded website that receives no other funds than through ads and appreciative end user donations.